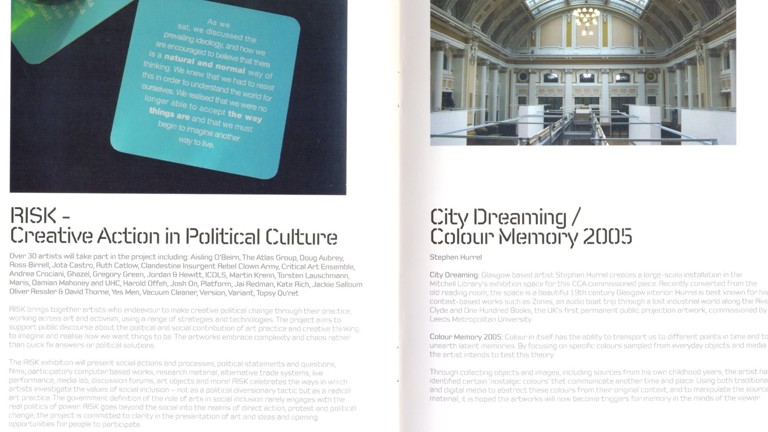 The digital archive of previous editions of Glasgow International is currently being developed. We are aiming to publish the festival editions 2014, 2016, 2018 and 2021 early in 2024.
We are currently working to ensure as much accuracy and consistency as possible for all projects presented in these editions of Glasgow International. However, we know that there are gaps in the information available to us. Once the archive is published, we would welcome any feedback, corrections, and particularly images that previous participants in Glasgow International might have, in order to make the archive as complete and accurate as possible. 
We will also continue to work on the earlier festival editions (2005 - 2012).  
If you have an enquiry about the archive, please contact us on info@glasgowinternational.org